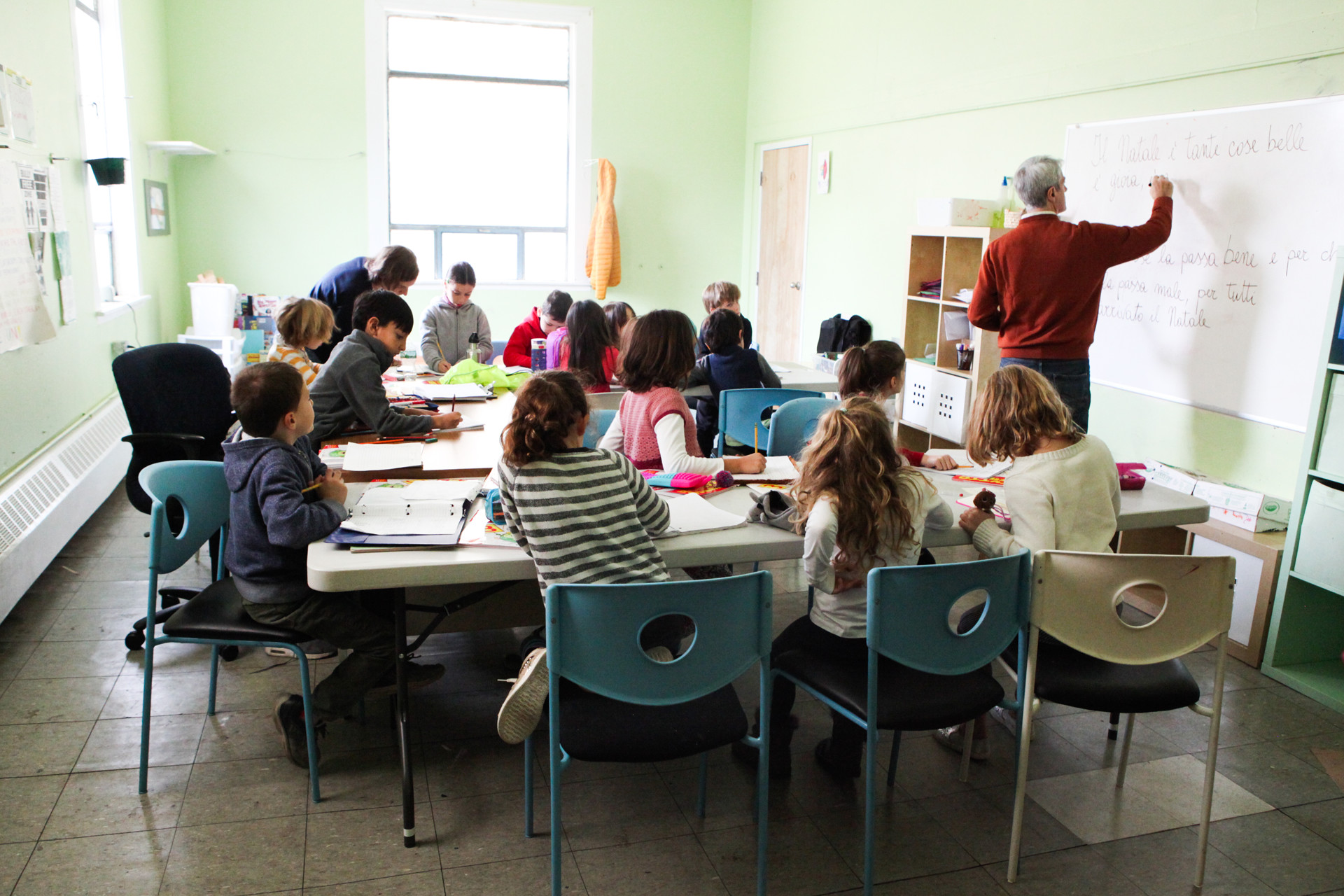 The Scuola Piccoli Italiani di Boston was launched to improve the Italian language abilities of native-Italian speaking kids in the New England area as well as expose them to Italian culture.
The beginning and development of the school
The first classes were held in March 2014 and continued for a three months, initially with about 15 students; in September of that year we had 30 students, in collaboration with the North End Pirandello school.
Since September 2015, the school, with about 50 students, rents a building in Cambridge and operates independently, with lessons full immersion tailored to children who already understand / speak Italian.
In September 2016 we had 70 students (aged 3 to 12 years), and the school year was inaugurated by the then Minister of Education, University and Research Stefania Giannini, who called the school "an incredible reality," in which "we seem to be in Italy." In the spring of 2017, the school launched a Play Space for our youngest students – two-year-olds.
More than 130 children (2-13 years) were enrolled in September 2017 and have been divided into six classes based on age and the students' ability.